Bird's Eye View of 1868 Marion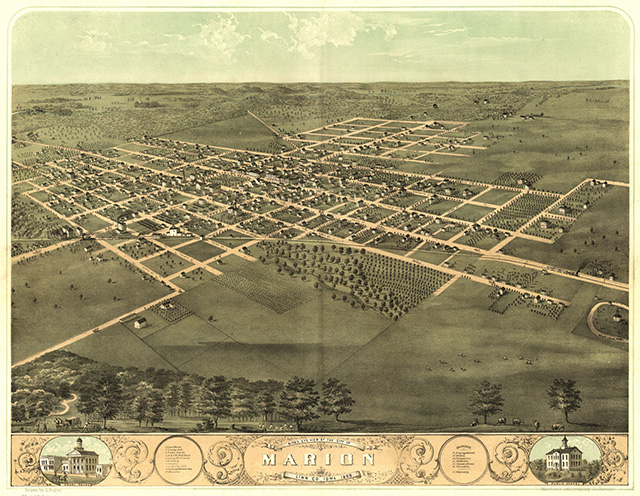 This 12-foot wide enlargement of the 1868 three-dimensional map drawn by Albert Ruger and printed by the Merchants Lithographing Co. of Chicago, gives the viewer a sense for the layout of early Marion.
Before photography, artists sketched communities from high vantage points or even hot air balloons. While the final illustrated panoramic maps were not to scale, they did give fairly accurate detail of the area. An archive featuring more than 1,500 illustrated panoramic maps is available online through the Library of Congress.